Kliniken i Stockholm
Ringvägen 137, T-Skanstull
Tel: 08399688
Mobil: 073 632 7832
Email: [email protected]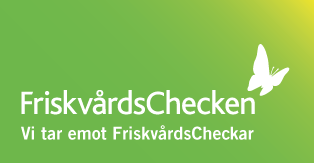 China to include tradltional mediclne in healthcare of children and elderly
Xinhua | Agencies Published on September 10,2013 14:45
About 30 percent of children and elderly people in China will receive traditional therapies as part of the public healthcare service this year, a senior health official said Tuesday.
Doctors in community health centers and village clinics will provide health counseling, based on traditional therapies, for senior citizens over 65 and children below 36 months, said Wang Lian, director of the general office of the State Administration of Traditional Chinese Medicine.
"Health counseling does not simply mean herbal medicine. lt introduces health preservalion knowledge from traditional medicine to the public," Wang said.
A regulation on traditional medicine , issued by the administration in July, for the first time formally required traditional medicine to be part of public healthcare service.
Having been practiced in China for more than 2,000 years, traditlonal medicine helps people maintain a healthy lifestyle and preventing lifestyle diseases, such as heart disease, type 2 diabetes and obesity, Wang said.
Traditional Chinese medicine has a unique diagnosis system, whereby doctors assess the health of a person and advise them on how to keep fit and prevent diseases. lts therapies include herbal medicine, acupuncture, massage, exercise and nutrition.
China now has more than 3,000 hospitals which specialize in traditional medicine and about 70 percent of community health centers and village clinics provide some forms of traditional therapy, according to Wang.
To expand public access to traditional medicine, health departments will train more workers at the grassroots level and promote therapies that can be easily applied, he said.